Founding Content Cucumber
The original Content Cucumber website was built over a few snowy weeks in February of 2018. Brothers Sam and Isaac Morey spent many late nights in their Indianapolis apartment learning Shopify, filming promotional videos, and discussing the business model on the phone with then-investor Chris Chasteen -- who would soon realize that he was so passionate about Content Cucumber that he wanted to work on the project as a full-fledged co-founder.
In truth, however, the roots of Content Cucumber were laid long before that month in the Indie Indy. Isaac had been working as a freelance writer ever since dropping out of college and moving to Argentina in 2014. Meanwhile, Chris was running Silicone Depot, an e-commerce store that was growing quickly and struggling to find a reliable source of content for organic marketing.
Isaac and Chris had been close friends ever since meeting at Marian University in Indianapolis. The pair had always enjoyed working on creative projects together. Their past adventures included playing in a marching band, acting on stage, and creating a comedy duo. When Silicone Depot began using a subscription graphic design service called Design Pickle, Chris had the idea of teaming up with Isaac to create a similar service for content writing. He felt confident that there was a market for such a service -- after all, his own company needed it.
When Isaac returned from Argentina in February of 2018, the two met up at Café Patachou in downtown Indianapolis and decided that the time to start working on a "Design Pickle for content writing" had arrived. They spent the weekend drafting business plans, discussing the service model, and settling on the name Content Cucumber. Chris planned on providing the company with an investment seed and business advice, while Isaac planned on building and running the company with the help of his brother Sam.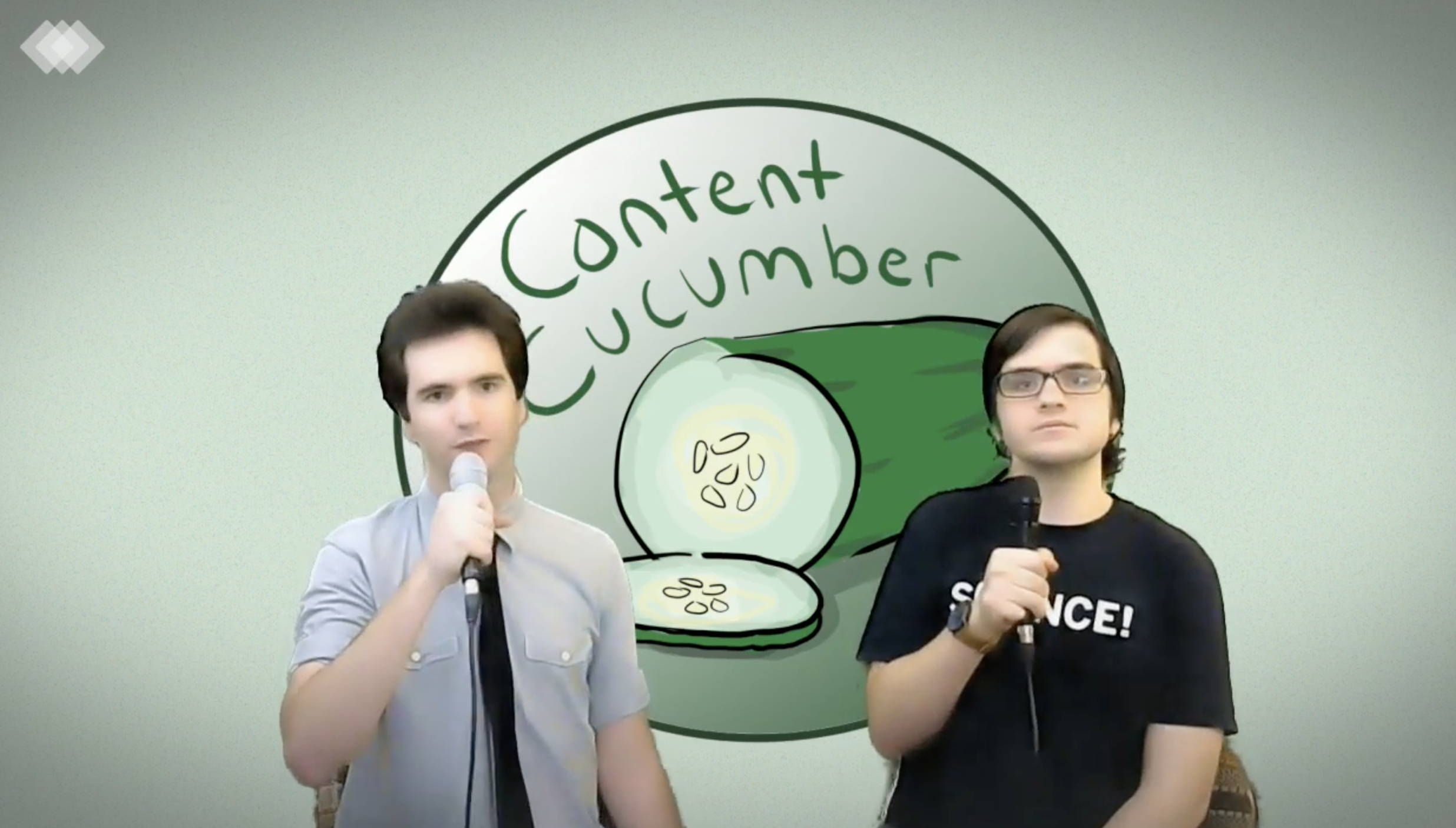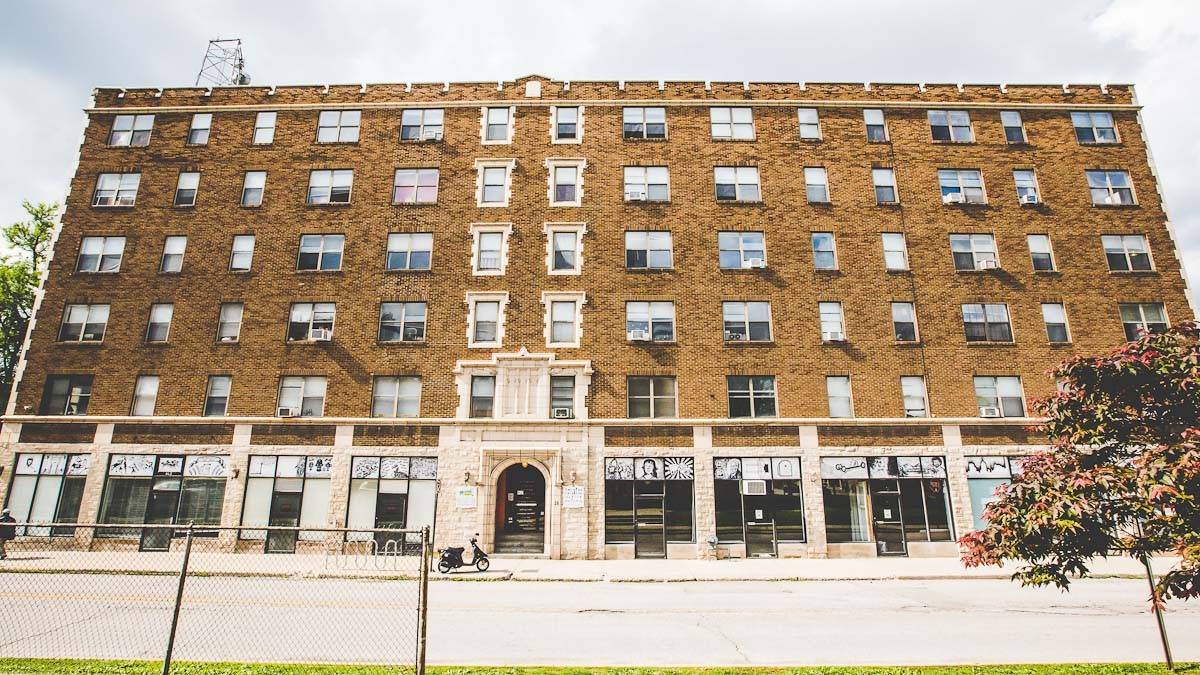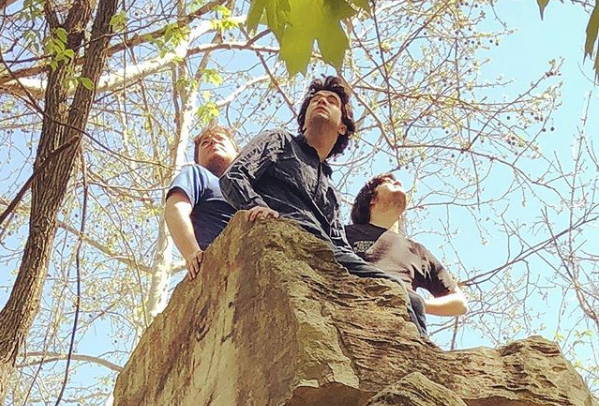 Launch and the First Ten Clients
In March of 2018, the company opened its virtual doors in dramatic fashion, ushered in with a launch party hosted by Chris Chasteen's web series -- a personal project blending talk, comedy, and music, that Chris plans to one day grow. It was just a few short weeks after this that Chris would join the company as a co-founder.
By the time late April rolled around, Content Cucumber was still writing exclusively for Silicone Depot, and co-founders Isaac and Sam were beginning to fill out job applications at warehouses on the west side of Indianapolis. It appeared that the project might fizzle out before ever making its first real sale.
This was the first "make or break" moment for the young company -- and the strategies that the team pursued would ultimately form the foundation for success. For example, despite running from two locations (with Isaac and Sam in Indianapolis and Chris in Bloomington), the team used tools such as Slack, Zoom, and JarHQ to remain in close communication. The first sale was followed closely by ten additional sales, and by late May the team was hiring its first employees. Isaac's previous virtual writing jobs had been very impersonal and disconnected from the companies and teams he worked with -- so the team decided to include all new writers into the Slack channel that they had been using to share ideas. Today, Content Cucumber prides itself on fostering a close virtual community spanning across the US and Canada.
In early June, Content Cucumber took a big risk by exhibiting at the Internet Retailers Conference and Exhibition (IRCE) in downtown Chicago. The exhibitors fee alone was roughly equal to the entire amount of revenue that the company had generated thus far, but the Cucumbers felt confident that if they could just get in front of their target profile customers (e-commerce store owners and marketers) that they would succeed. In fact, they even continued in the penchant for throwing parties, and hosted an after-hours event at City Point Loft.
By the time the week of IRCE had passed, the group returned to Indiana exhausted, inspired -- and with a mountain of business cards from new potential customers. Over the following months, the company would double in size twice more, growing into a bona-fide startup with big prospects in the future. Regardless of where the road ahead takes them, one thing is for certain -- the Cucumbers will continue bringing ideas to life!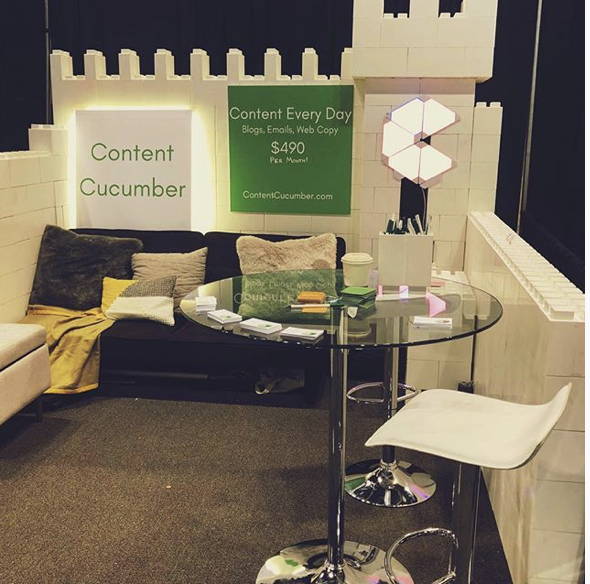 Content Cucumber is a Bloomington-based company that strives to bring the ideas of business owners to life through blogging. We believe that the best kind of writing offers new and innovative ideas, which is why we love working with passionate business owners. Together we work to grow businesses and fill the internet with writing that rocks the world.
Since blogging needs to be consistent to keep your audience engaged and your SEO at the top of its game, we took a new approach to providing content. We work on a subscription model, which means clients subscribe and they have full access to request as many articles as they want, similar to having a writer on staff. Our team of writers and editors turn one piece of content around for each client every business day.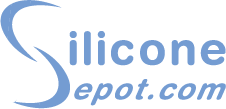 "Content Cucumber is an invaluable asset to Payflic's content creation efforts. They are extremely professional and competent writers who take the time to understand your business and its audience... These guys are always prepared to discuss our ever changing objectives and aims. They just 'get' what we are trying to say to our audience."
-- Ben, Payflic
"I knew Content Cucumber would be a good idea, and seeing the results for Silicone Depot has been so worth it. We saw a 276% increase in organic traffic in the first 5 months of using Content Cucumber. It's still rising and our conversion rates are stable for organic traffic."
--Chris, Silicone Depot
"Reliable, high-quality content at an amazing price! Every business day! Content Cucumber provides jet fuel for your organic marketing strategy, so if you are serious about getting your start-up off the ground, go ahead and subscribe!"
--MJ, RawMate