INTRODUCTION
Every time we add a new client here at Content Cucumber, we begin by interviewing them about their company.
There's a few reasons why we do this. We want to understand their story, their message, and their target audience, for example. And we also need to know their goals: what are they looking to get out of content marketing?
One of the most common answers that we receive? Everyone wants to increase organic website traffic.
Content marketing can have a big impact on web traffic. Clearly, search engine optimization accomplishes this — and promoting your content on social media and through email newsletters can drive even more visitors to your site.
But the truth is that content marketing is about more than just website traffic. When done correctly, content marketing helps build trust with your target profile audience. It helps establish you as an authoritative thought leader in your industry. And, ultimately, it boosts conversion rates. (Which is fundamentally important, as web traffic without conversions means nothing!)
In this mega-article, we'll be presenting the information you need to grow your business through content marketing. Since our expertise is in blogging, we will be extra-focused on that type of content marketing — but keep in mind that most of the strategies we share could be just as easily applied to other forms of content marketing, such as email, video, podcasts, or even physical newsletters!
Maybe you're a marketer for an established e-Commerce brand looking to take your company to the next level. Or maybe you're a do-it-yourself solopreneur looking to get into the content marketing game for the first time. Regardless, this guide has everything you'll need to get started, all conveniently organized into 7 parts
Content Marketing Using Blogging
How Your Blog Content Can Be Used on Social Media
Understanding Your Audience & How to Write For Them
Which e-Commerce Sites Have Some of Our Favorite Blogs?
How You Can Have An Awesome Blog (Even if You're Not Using Content Cucumber)
How to Generate Ideas for Your Blog
Hiring A Blog Writer (If You Don't Want to Do It Yourself)
CONTENT MARKETING USING BLOGGING
There's little doubt that the internet has made communication and relationship-building easier than ever. (Our digital agency model is a good example of what this looks like in action!) But at the same time, the vastness of the internet means that making that first connection with a potential customer can be difficult.
After all, there are literally hundreds of millions of websites out there to choose from – and if you're like most companies, lots of visitors take one look at your website and leave without a trace. Content marketing aims to overcome these issues.
By creating unique, helpful content for your customers, such as blogs, you are able to connect with them on a personal level. You are sharing important information with them, and as a result, you are building the foundation for trust.
How Blogs Turn Visitors into Leads, and Leads Into Customers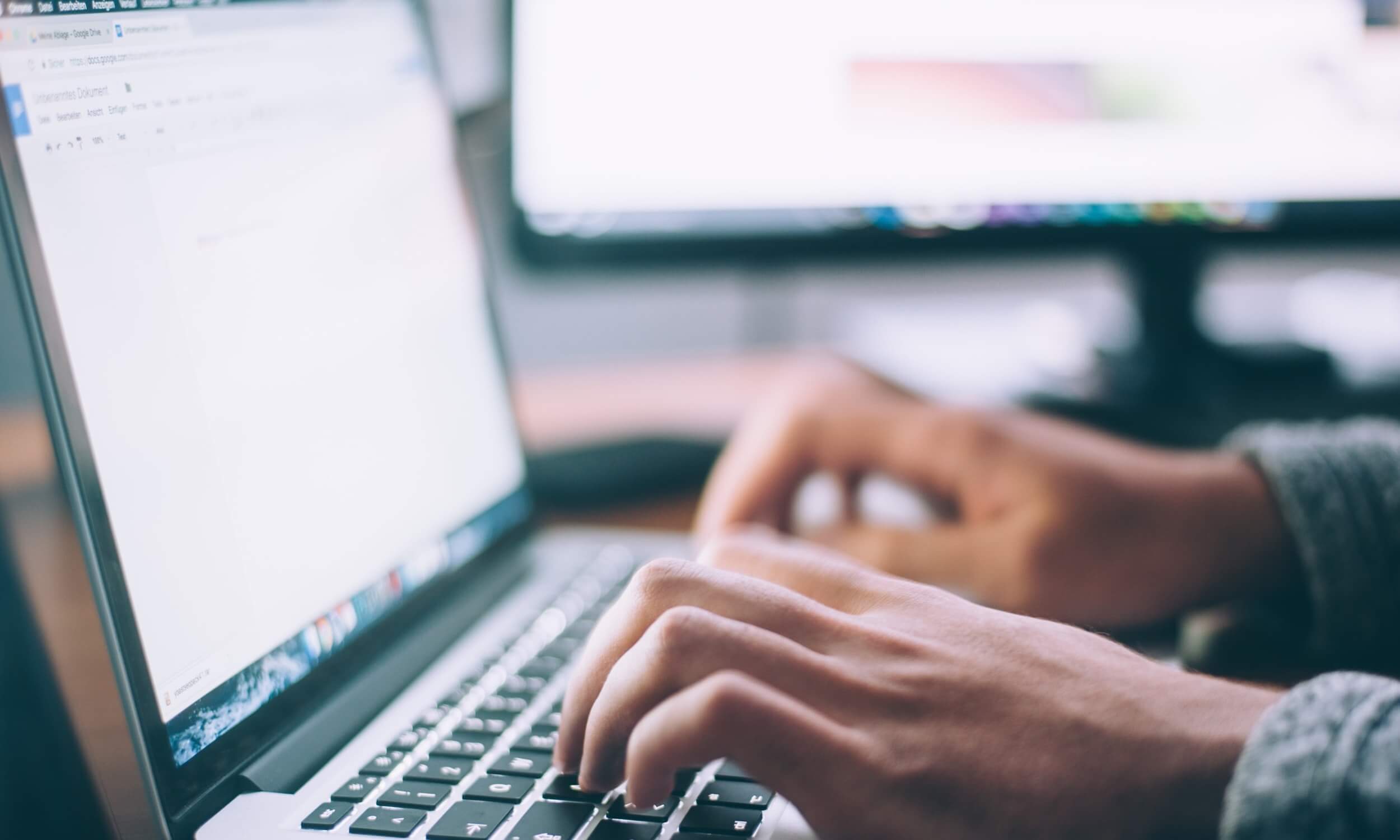 60% of consumers have made a purchase after reading a blog post. This is because blogs can inform decisions while also giving your company the appeal of authority. The super-simple example of this: Imagine a a visitor who has been considering purchasing a new bike for a while. After searching for some long tail keyword phrases, they end up on e-Commerce bicycle shop, read your recent blog post called "5 Reasons why Buying a New Bike Will Change Your Life," and get so inspired by the article that they make a purchase right then and there.
Wouldn't it be nice if inbound marketing was always that simple?
The reality is that the conversion process is usually a bit longer than that. The content you create can help drive sales — but the role they play is oftentimes less about turning leads into customers, and more about turning customers into leads.
For example, that potential customer we mentioned earlier might start off simply thinking about buying a new bike, and then come across your website as they read up on which factors they should be considering when buying a bike — and if your content is good enough, this could encourage them to sign up for your email newsletter. (Which gives you a chance to keep the conversation going.) By the time they're finally ready to use their credit card, you you will have enough of a relationship built that your company is their first choice.
These types of slow, relationship-based funnels are a big reason why websites with regular blogs convert visitors at a higher rate. Now, let's talk about a more commonly-understood benefit of blogging: increasing the overall number of visitors:
How to Triple Your Website Traffic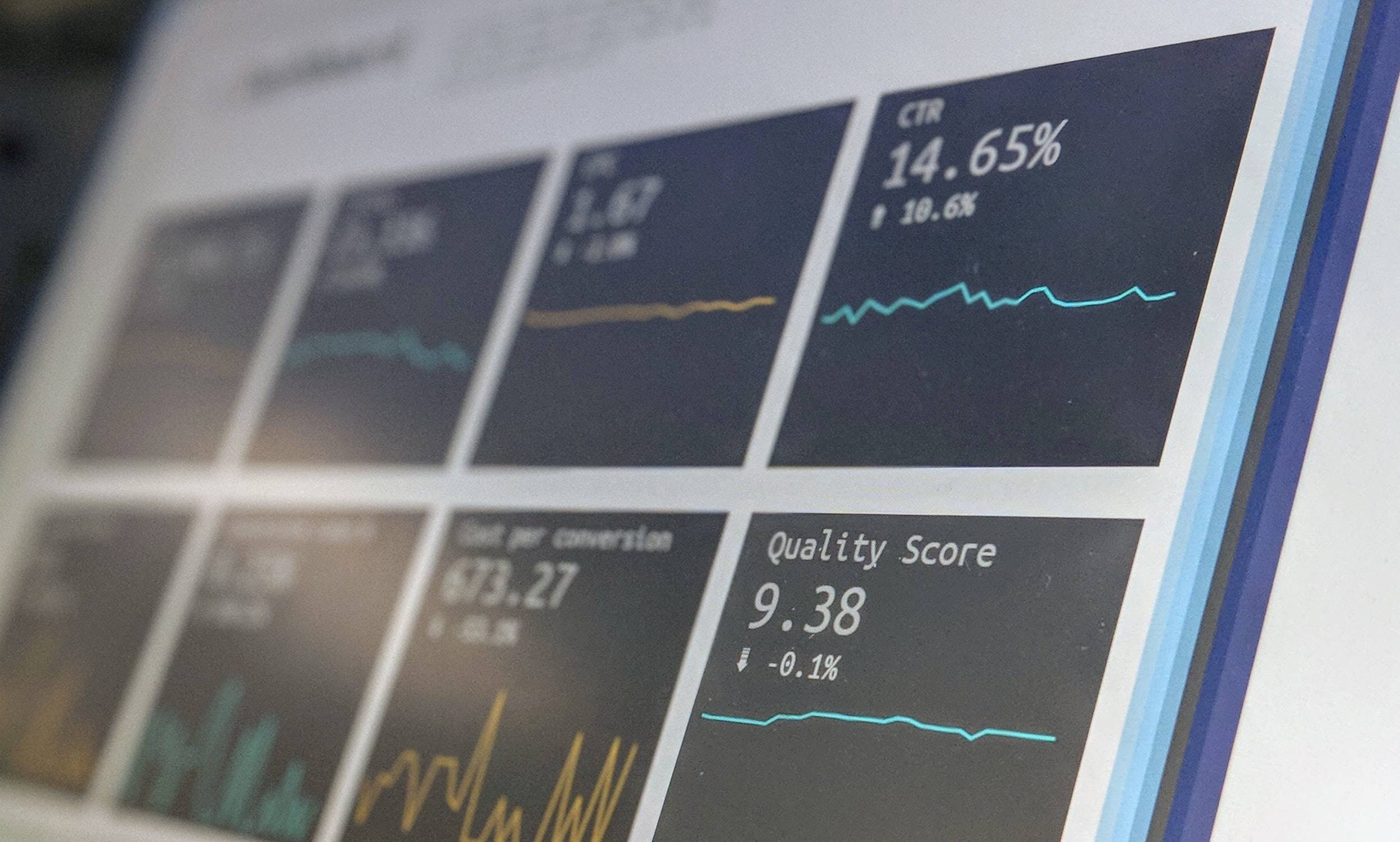 Now that we've talked a bit about how blogs can help the conversion process, let's back up to the beginning of the funnel and discuss the benefit of blogging that many customers are most informed and excited about: website traffic and search engine optimization.
It's true: every time you create a quality blog, you are essentially signaling to Google, Bing, and the other major search engines that your website is a good place to direct visitors who are looking for information in your industry. If you are creating blogs every day, you are adding hundreds of new SEO friendly pages onto your website. That translates into hundreds of more pages customers can find when searching for your products or industry online.
Another word on publishing frequency, as that's a question we hear a lot due to the high volume of blogs we write here at Content Cucumber. Websites that publish 16 or more blogs per month typically see 3.5x more traffic than their non-blogging competitors. As stated earlier, visitors who are stopping by your blog are typically looking for a niche answer. By pinpointing what they are looking for, you can quickly turn these visitors into qualified leads, which positions you to turn leads into customers.
Leveraging Social Media and Content Creation to Boost Visitor Engagement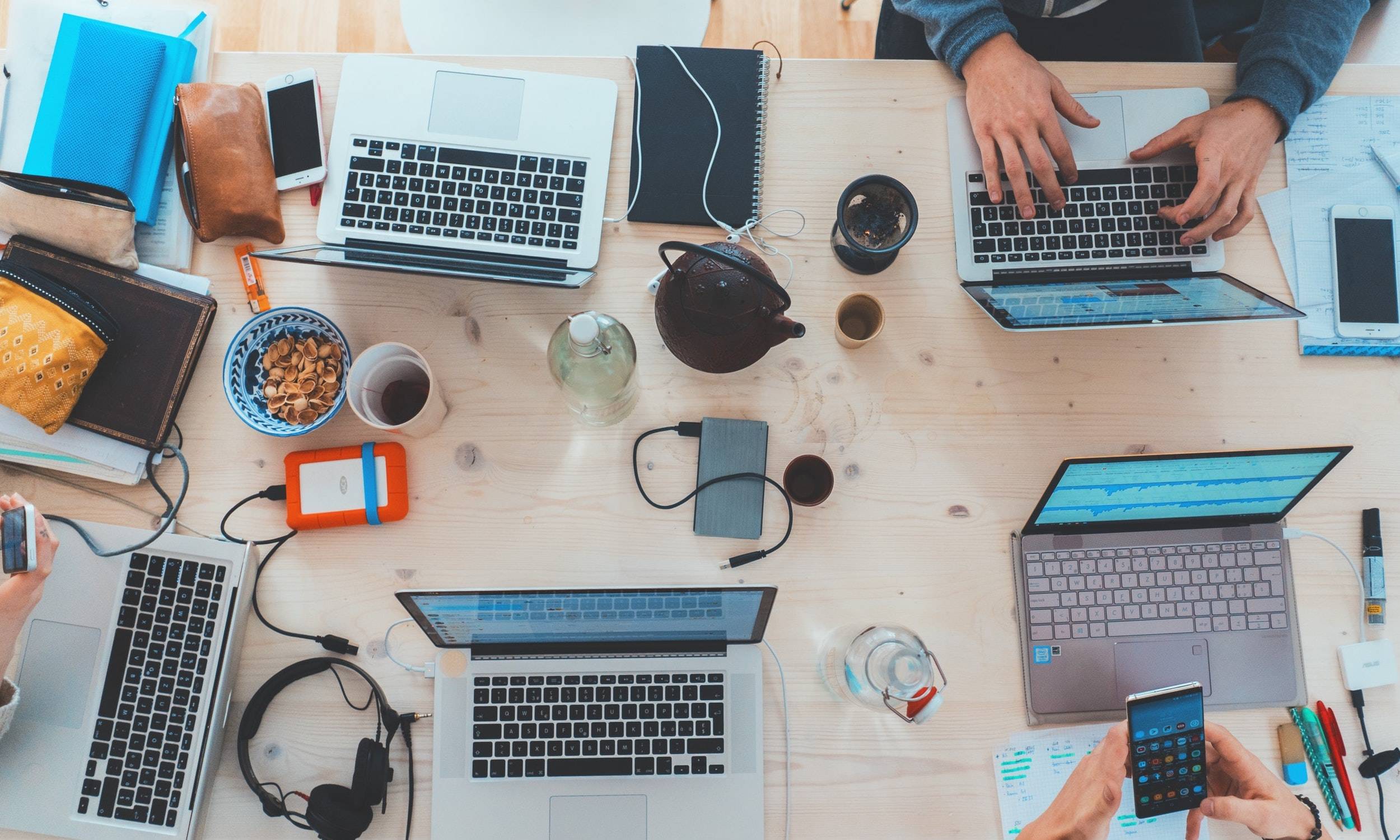 Writing blogs can take a lot of effort. Managing daily creative output can be a challenge for many marketing teams – let alone for founders and CEOs of smaller organizations. That's why many companies are turning to outsourced blog content writers.
So if you are spending time (or money) on creating a unique blog, you should be working hard to ensure that you get the most out of every article you publish. Sharing your posts on social media is clearly a no-brainer – and you can even "recycle" blog content by using snippets of your longer posts on Facebook, Twitter, LinkedIn, etc. By adding blogs to these social media platforms, you can increase your engagement across social media and your website.
Be Interesting and Build Relationships!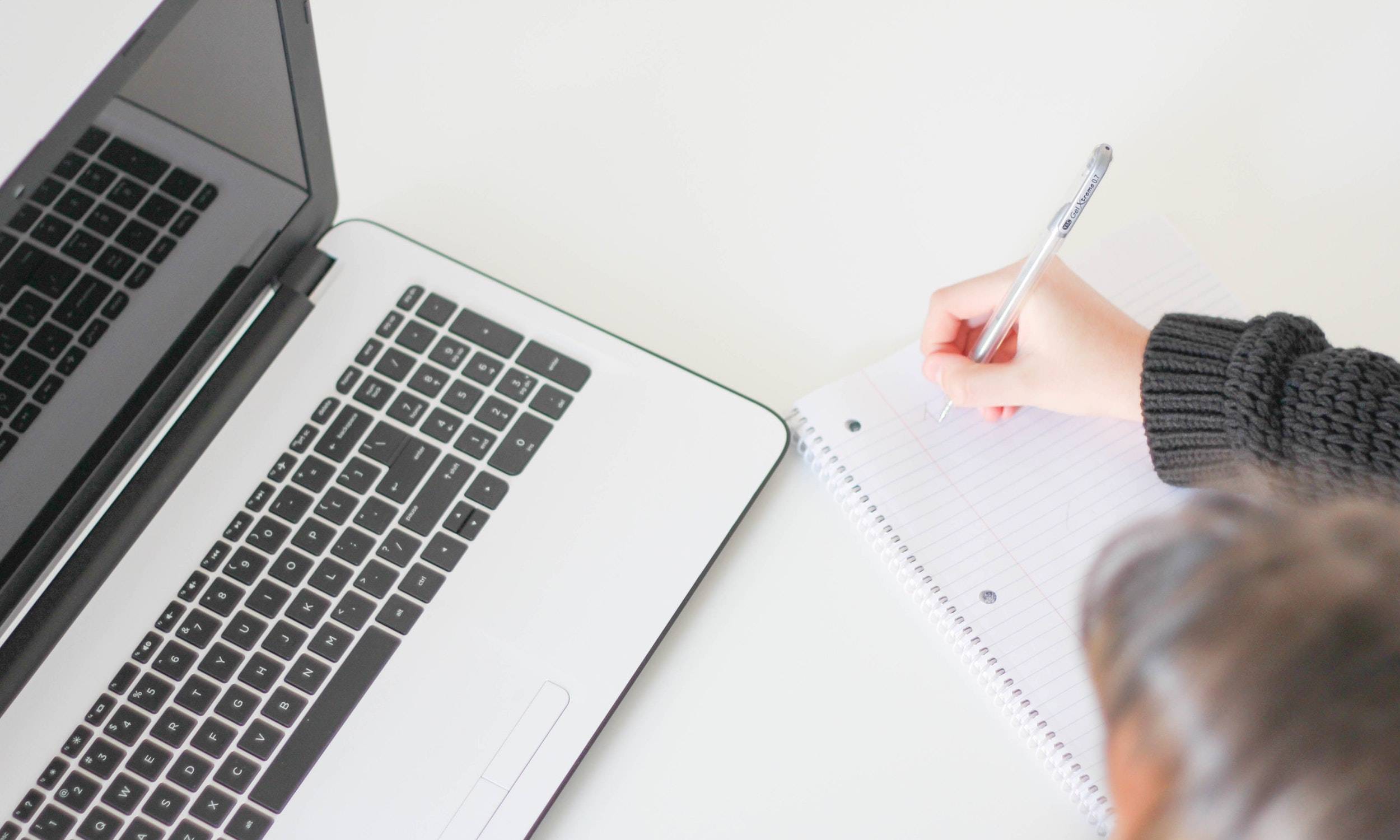 Great blogs are not merely self-promotional. Writing about your products and your offerings is a good place to start — but if you truly want to engage customers, it's good to branch out and discuss the things that interest your customers. We'll be writing more about understanding your target profile audience a bit later in this article — but even without doing customer avatar exercises or market research, you should have a natural sense of what's really interesting and what isn't.
A blog can also empower your company to tell (and develop) its story. You can share how your company started, your mission, or even interesting tidbits about your team. 68% of people have spent 2 hours or more reading posts from a single site's blog. People will stick around for good writing. Even if they aren't reading about your products, they will start to feel connected to your company — and that drastically increases their odds of one day turning into a customer and/or a brand advocate.
HOW YOUR BLOG CONTENT CAN BE USED ON SOCIAL MEDIA
Getting active on social media is one of the best ways to push your content in front of your target audience. This is especially important for new brands that haven't yet built up much SEO clout, yet still want their great content to be seen!
Each social platform offers its own strengths — and each is obviously tailored toward slightly different audiences and industries. (Case in point: LinkedIn is clearly oriented toward a B2B market, while Instagram is the clear winner for fashion brands looking to show off their products.)
With that said, brands that diversify their social media efforts without strictly adhering to any preconceived notions about which platform is right for them are oftentimes pleasantly surprised. Here at Content Cucumber, for example, we've had quite a bit of success marketing on Instagram, which is traditionally considered a more B2C friendly platform. In the end, people are people — and B2C tactics are oftentimes more effective for B2CB marketing than you might expect.
So, without further ado, let's take a quick look at some of the best strategies that businesses can use to help get their content in front of an interested social media audience.
Facebook: Grab Attention with Targeted Messages (and Universal Humor!)
It's no secret that Facebook has made organic marketing more difficult in recent years. The social media giant appears to be decreasing organic reach in hopes of driving more marketers onto their paid ads platform — which, to be fair, does seem to be working. That said, organic marketing on Facebook is still possible, especially if you are able to find Facebook groups relevant to your industry. Regardless of whether your Facebook outreach strategy is organic or paid, here are a few tactics that have proven effective:
1. Short Video Linking to a Blog Post
This strategy might sound intimidating — but you don't need a professional video studio to pull this off. In fact, the personal touch that a smartphone video offers can actually be quite effective. Just talk about your new blog and the ideas you discuss for roughly 30 seconds, and then include a link to the actual post. This strategy is quick and easy, and can help humanize your brand by putting a real face to the message.
2. Quick Reference to an Interesting Stat and Then Link to the Post
Statistics are a great way to make a point — and they're also pretty good at catching the eye. (Especially when they're a bit counterintuitive!) Once you have that attention, direct them to your site with a link. Just make sure your statistic is relevant to the blog post you link it to. You don't want your readers to feel like you tricked or mislead them!
3. Meme and a Link
Marketing on Facebook is all about standing out from the noise — which is why sometimes, humor and self-awareness can go a very long way. Finding (or even making) memes that relate in some way to your brand is one of the most entertaining ways of drawing attention to yourself. And if you can find a logical way to lead into the story you want to tell, even better!
INSTAGRAM: PUT A PICTURE TO THE STORY
A picture is worth a lot more than a thousand words. Including a photograph makes your blog post come to life for the reader. It helps to know how to use social media to promote your blog with photographs. Instagram presents a wonderful opportunity for making every blog a little more "real" for your audience.
1. Add Your Blog Post to Your Story
You can add a link to your blog post through your story. On the photo, there will be words that read "Swipe up to read". You can have these words inserted multiple times to encourage the reader to swipe up.
2. Add a Nice Picture That References to the Blog
Another approach is to be more direct — try putting up a photo where you specifically include a link to your blog in the description. While this is more blatantly self-promotional, it can also help qualify the audience who does actually follow the link. And if your content is good enough, those who do click the link will still be likely to share it!
3. Add a Stories Highlight Reel
This is something you should be doing with all of your blogs — so if you're still new to the platform, check out these instructionsfor easily promoting your posts by highlighting them.
Twitter: Keep Your Audience In the Loop
Twitter is the best source for capitalizing on content that deals with hot topics. You can easily find out what topics are popular by looking at different trending feeds or hashtags — and you can get in on the action by using the tactics listed below:
1. Use Shoutouts
Any good blog post in going to make a few references to high-quality sources. Use shoutouts to get in touch with the sources you mentioned — the odds are good that they'll be thrilled you mentioned them, and they may even retweet you, putting you in front of their audience. Tweeting @ your sources, or using hashtags that are relevant to them, are also great strategies.
2. Find Relevant Hashtags
Focusing on topics that are already getting attention is a no-brainer. This awesome article from Kim Garst offers some great tips on how to find relevant, trending hashtags for your e-Commerce company.
3. Keep Conversations Going!
Generating interest from leads, influencers, and industry partners is an awesome first step toward winning on social media. But in order to truly capitalize on your efforts, it's important to keep your conversations going. Take the time to reply to tweets that are relevant to your topic. Give pieces of advice or offer input on the discussion. Share other relevant Tweets and give them a piece of advice or input. Be sure to use different linking services or tools to shorten your URLs — this will allow you the space to throw in your own two cents!
NETWORKING WITH PROS

LinkedIn provides a large network of professionals from just about every industry out there — and if you can hone in on your target audience, you have a good chance of connecting with potential customers. Here are a few tips for using this platform to its fullest potential:
1. Publish an Article
Directly posting the entirety of a blog article to your company's page (or your personal page, if you have a better following there) can actually be pretty effective. Because audiences on LinkedIn tend to be more professionally-minded, your in-depth content has a better chance of performing well here. Of course, creating a "tl;dr" version of your article and including a link is also a good strategy, especially for long-form content.
2. Make a Short Video
Similar to the Facebook videos we mentioned earlier, this is a great way of sharing your message in a concise and engaging way, while including a link to the actual post itself for those who are truly captivated.
3. Make a Statistical Post
Create a post with the most interesting stat and then add a link to the blog. You can do this on your personal profile or the business profile, whichever has the most followers.
Bonus Round Pinterest,Youtube, and Snapchat

Pinterest: Make a tips post that corresponds to the blog and add a link to it.
Use the video we talked about and add it to YouTube.
Snapchat about your blog posts, especially if you are aiming to reach a younger target profile audience.
More Creative Ideas
If you need more insights on how to write content specifically for Social Media (Not just using Blogs as recycled Content) check out this blog on how to write for social media, which highlights strategies for creating engaging social copy, or this article on How Social Media has changed the world.
UNDERSTANDING YOUR AUDIENCE & HOW TO WRITE FOR THEM
Understanding your audience is the foundation for all good marketing. Before you even start brainstorming what you're going to be writing about, there's a bunch of questions you need to ask yourself:
Who are you writing for?
What do they do for a living, and what are they passionate about?
Where do they hang out online and in real life?
What are their goals, and how can I help them achieve those goals?
Understanding your audience's voice is another crucial content marketing skill. What's the best way to communicate with them in a language that resonates? From satirical humor to straight-laced professionalism and everything in between — there is an endless variety of ways to present yourself, and discovering a voice that speaks to the wants and needs of your customers is a process that sometimes requires a bit of trial and error.
Understanding who your audience is will make it easier for you when it comes to deciding what kind of writing style to use. And once you've narrowed down your target audience and understand what voice to use, it's time to get inside their minds a bit and think about what they'd want to read.
Stepping Outside the Box and Creating an Avatar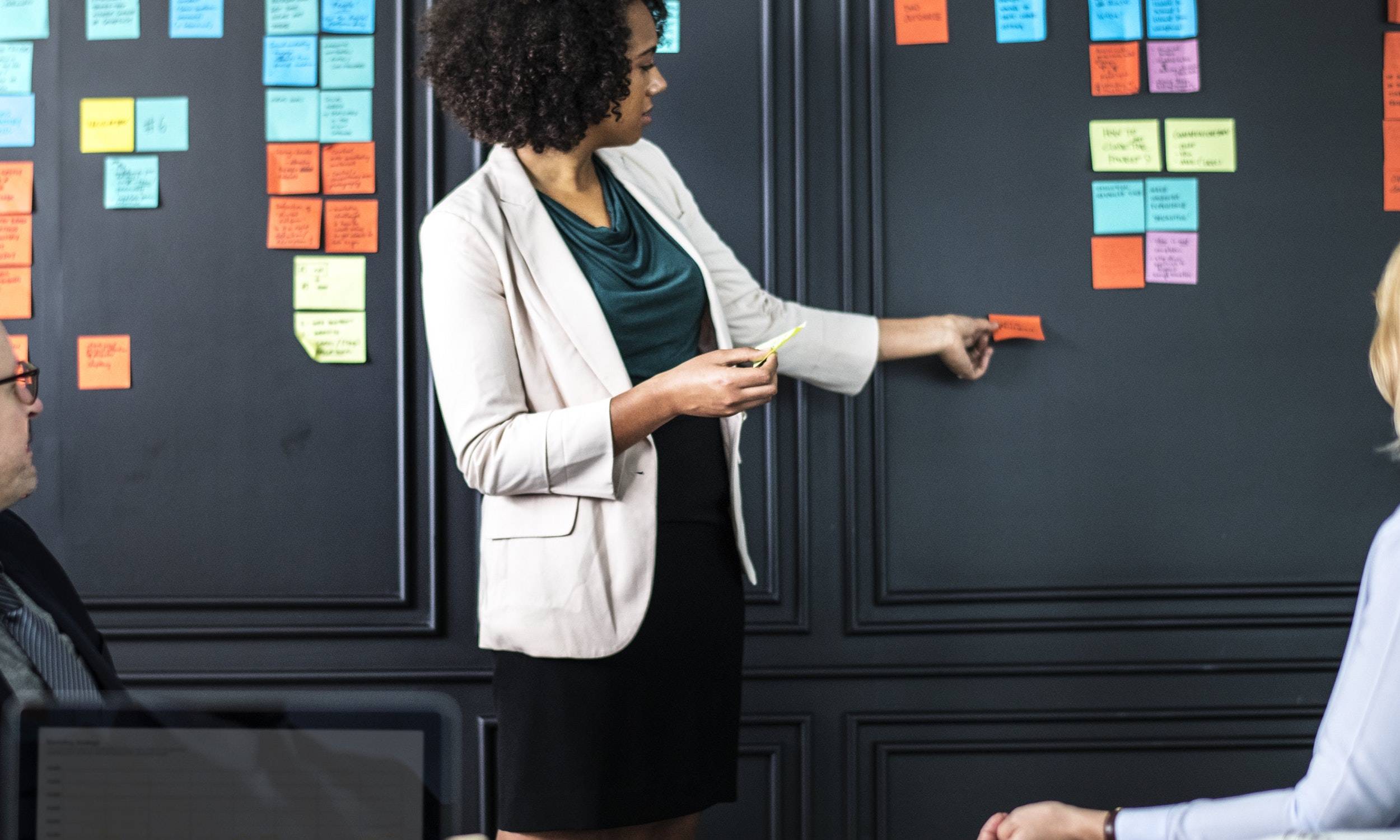 Another way to understand your audience is to create (and even name) detailed customer avatars. A customer avatar is a fictional character that you see as a representation of your ideal customer. These avatars can come in very useful when you consider what content you need to create in order to gain more attention from relevant audiences. You can even choose to share your avatars with your customers if you'd like!
Since we promote the strategy of creating customer avatars, we do like to share and be open about our own. Here at Content Cucumber, we have two avatars, Jimmy the Jet and Sally the Starter.
Jimmy the Jet
Jimmy is a professional Marketer who works for a small or medium-sized company. He runs everything from the ads campaigns, to the social media marketing, to email marketing, and, of course content creation. He knows that blogging has lots of benefits, and has lots of ideas of blogs he'd like to make, but he just doesn't have the time to write them all himself.
Sally the Starter
Sally is a small business owner and usually the founder, as well. She's an awesome entrepreneur who might have started off as a solopreneur, but the business is growing fast and she's found herself wearing 100 different hats. She wants to keep growing, but her plate is full, and she could use some help with content marketing.
Create Multiple Avatars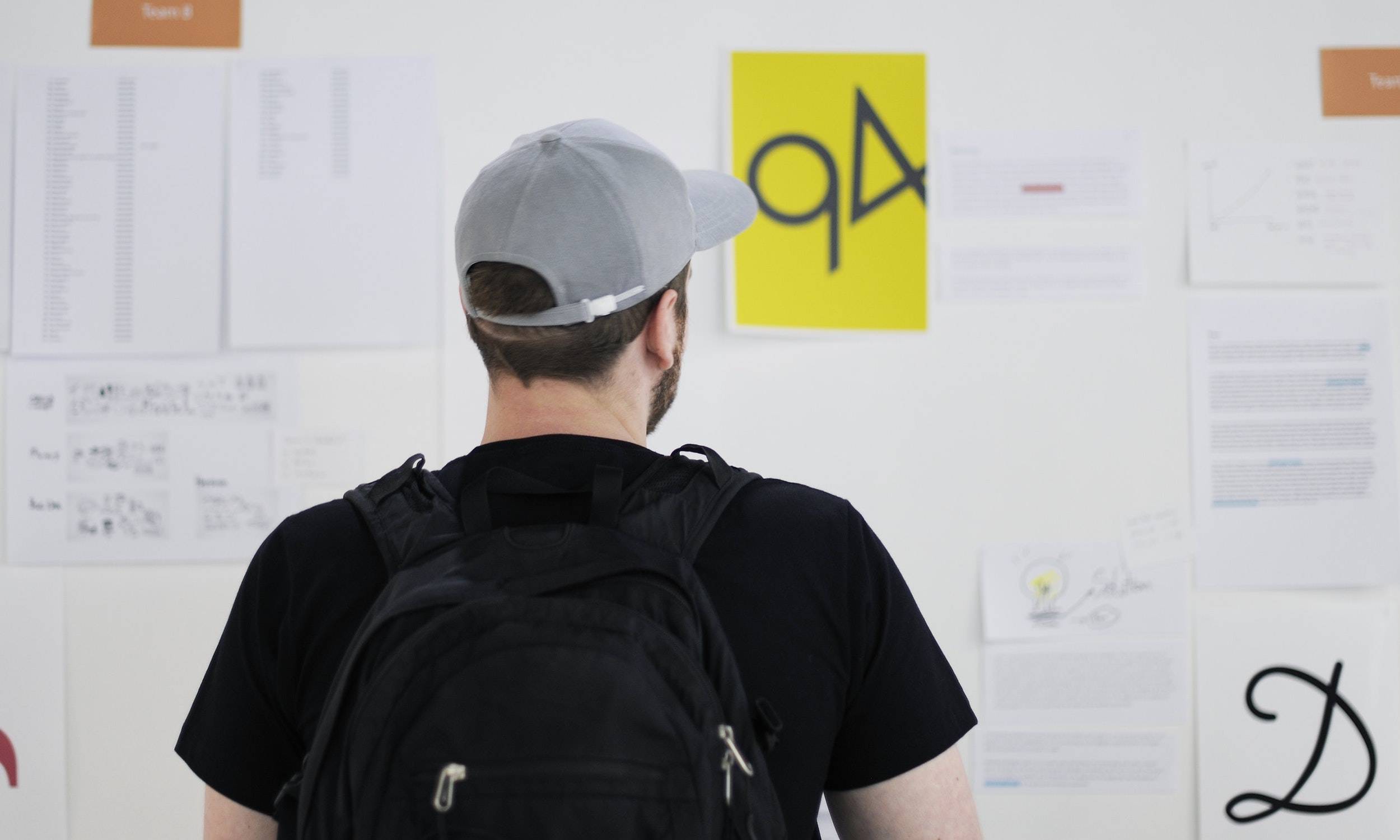 It might also help to create multiple avatars after you have decided what traits will make up your ideal customer. Different avatars can make up the different segments of your market — in fact, most businesses should have more than one ideal customer, especially if they offer more than one product.
The process of creating multiple avatars might even shine a light on the fact that your offering is too broad. If that's the case, you should think about tightening up your business plan in order to position yourself to deliver the best product to your specific industry.
How to Create Your Avatar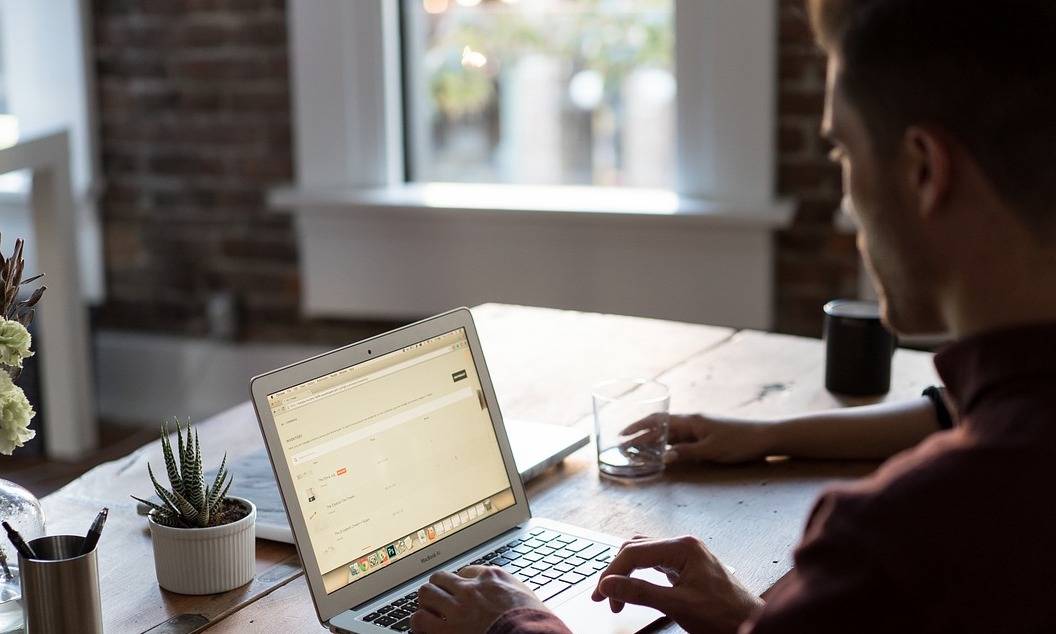 There's a few different ways you can create your customer avatars, but we'll start with these tips:
First, identify the demographic traits. What's the average age, gender, education level and income size you want your avatar to possess? Along those lines, you should also identify the psychographic traits. These include what sort of attitude, lifestyle, values and morals you think your avatar finds important.
You'll also want to come up with a background story for your customer avatar. As we mentioned, Jimmy the Jet is a professional Marketer and Sally the Starter is a small business owner. A one-page description of who your avatar is and what their aspirations can really bring this fictional character to life and help your customers relate to it that much more.
WHICH E-COMMERCE SITES HAVE SOME OF OUR FAVORITE BLOGS?
Some of our favorite ecommerce companies here at Content Cucumber also happen to be experts in the world of making an excellent blog…and trust us, we know an excellent blog when we see one! These companies know how to keep their audiences entertained, while still providing useful and pertinent information based on their services and industry. And that really is the key to a successful blog; pulling in your audience with interesting content, and staying true to what you and your company are all about.
Whether your company is big or small, starting a blog to connect with your audience can make a world of difference. Knowing where to begin and what kind of content to post can be hard, but there are some basic rules that successful blogs follow that can get you going in the right direction. Here are (in our humble opinion) some of the best and most well rounded blogs from awesome companies.
Silicone Depot: Keeping it Cool!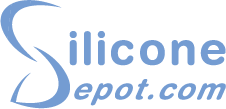 An amazing blog always remembers why their audience reads them, and what kind of content they want, and this is something that Silicone Depot does beautifully. This company sells Silicone Caulk and other sealants, and they always keep their blog relevant to their products. Tips and tricks for using their silicone caulks are why people tune in to their awesome blog. They include fun projects, in depth information on their products, and answer questions in detail to ensure their audience is getting the best and most helpful content.
Making sure your audience can come to you to get everything they need to best use your services is a great way to make your blog a success, and keep the business rolling in. Being a one stop shop for a variety of information on your industry keeps your brand relevant, and solidifies trust between you and your customers.
Life Grip: Inspiring Audiences

One of the key elements to writing a successful blog is to be an inspiration for your audience. Life Grip has some incredible products, as well as tools on their website to get you started on the path to a healthier you. If you need to learn about nutrition, this whey protein company does an awesome job at being helpful. One of the tools they use to help their clients and audience to stay motivated is their blog, which is full of inspirational tips and tricks for healthy living, eating, and working.
The Life Grip blog gets updated frequently, and always includes positive messages for using their products and maximizing your experience with whey protein. Each individual blog is centered around an inspiring message, like sticking with your workout routine, tricks for healthy eating, or just general information on nutrition. Life Grip knows how to keep their audience inspired and engaged with articles that make you want to get up and go!
Payflic: Bringing Customers, Influencers, and Brands Closer Together


Always remember, your audience keeps on coming back again and again because of you. They like your product, they trust your blog, and they want more. That is why making sure to always be authentic while writing blog posts is so important. Payflic a company that helps you to buy content you love without all the hassle of going through a million links and pages to buy a product, and you guessed it, the Payflic blog rocks!
Their brand image and personality shine through in every blog post. They do this by ensuring that they keep their tone consistent. They make jokes, have a certain flow to their content, and always stay true to their goals and mission. Ensuring your company is reliable and predictable in approaching challenges or new content can help make long lasting and trust based relationships with clients and companies alike.
Vapor4Life: Current Events And News Updates


The vaping industry is still very new — which means new products are being developed every day, and new industry regulations are always cropping up. Keeping customers in the know is clearly a great way of building relationships and establishing authority, and Vapor4Life publishes helpful and informative content multiple times per week in A Vapor's Blog.
Wagento: Keeping e-Commerce Leaders in the Loop


Letting your audience know what your company has been up through your blog helps to build community, audience engagement, and generates buzz around whatever your company is working on. Wagneto is a company that provides Magneto ecommerce services such as web design, Magneto specific training, API integration and much more. They also happen to be a great example of a fast paced and busy company who always makes time to update their audience on the awesome things they are working on.
Their blog is constantly being updated with important information about their company, like improvements to their services, or highlights from webinars or meetups. This kind of blog posting gives your audience the chance to follow along as your company breaks new ground, begins exciting projects, or journey through challenges together.
HOW YOU CAN HAVE AN AWESOME BLOG
Not every business is ready to pay for a content creation service — and that's okay. With a bit of time and effort, any company can have a great blog. Here are a few tips that we have to offer from our experience:
Understand your audience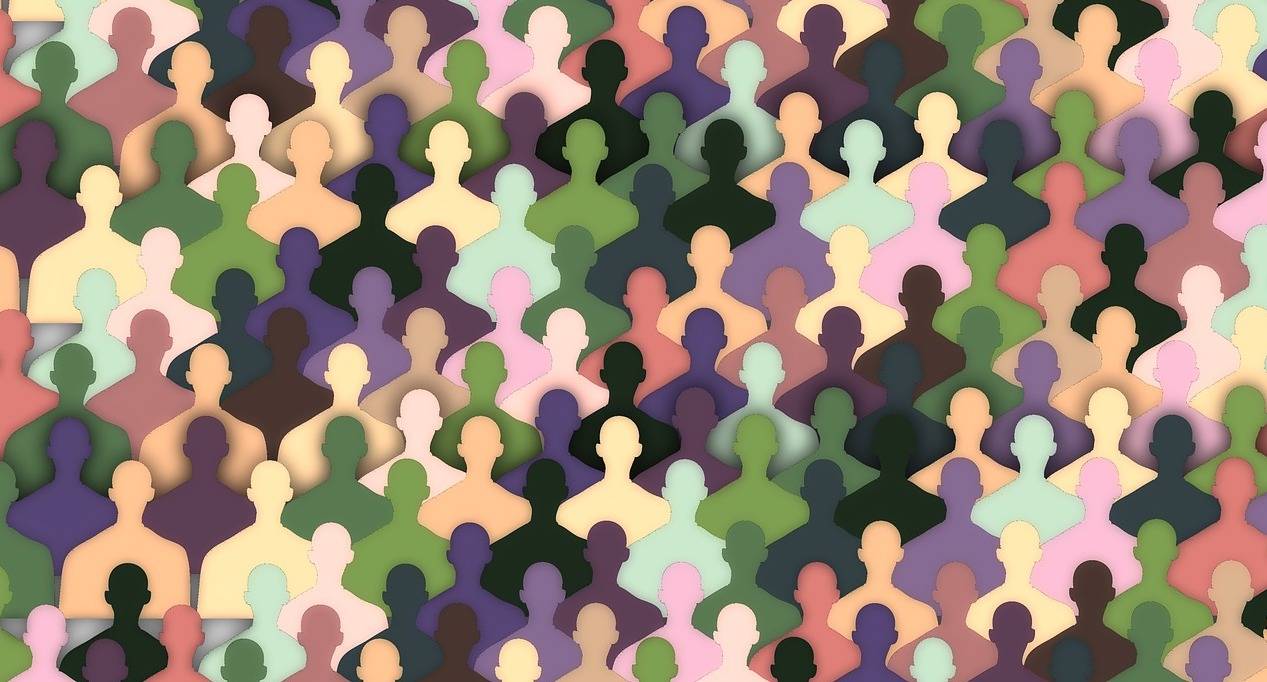 Who exactly are you trying to reach? Before you can cater to your audience, you need to know who they are. This is another reason why the customer avatar exercise detailed in part three is so important. Even if you have yet to create your customer avatars, here are a few factors that you should definitely be keeping n mind as you write for your audience:
Audience Age
What sort of age group are you appealing to? Everyone uses the internet but certain ages are likely to be more adept than others. For example, the elderly aren't as likely to be quite so computer savvy as their younger peers. So if you're running a blog targeting an older audience, keep that in mind with how much you expect them to know about navigating the web. Similarly, if your target audience is young children, expect that their parents will be reading your content as well, and plan accordingly.
Audience Goals
Considering why your audience has come to your site is obviously a huge part of creating content that leaves them feeling satisfied, and with a positive overall impression of your brand. Here's one example: image you're running a blog about DIY projects. If that is the case, then you'll want to keep in mind that the main reason people search for DIY advice is to save money, so it is a good idea not to flood your "what you'll need" section with a bunch of expensive supplies.
Audience Interests
Possibly the most important information about your audience. What do they like? Well, hopefully the things your blog covers. If your blog is going to cover multiple topics, it's a good idea to make sure they go together well. An audience member who came to your blog for your crochet tips might be turned off if the next three posts are all about how to taxidermy a raccoon.
Research is invaluable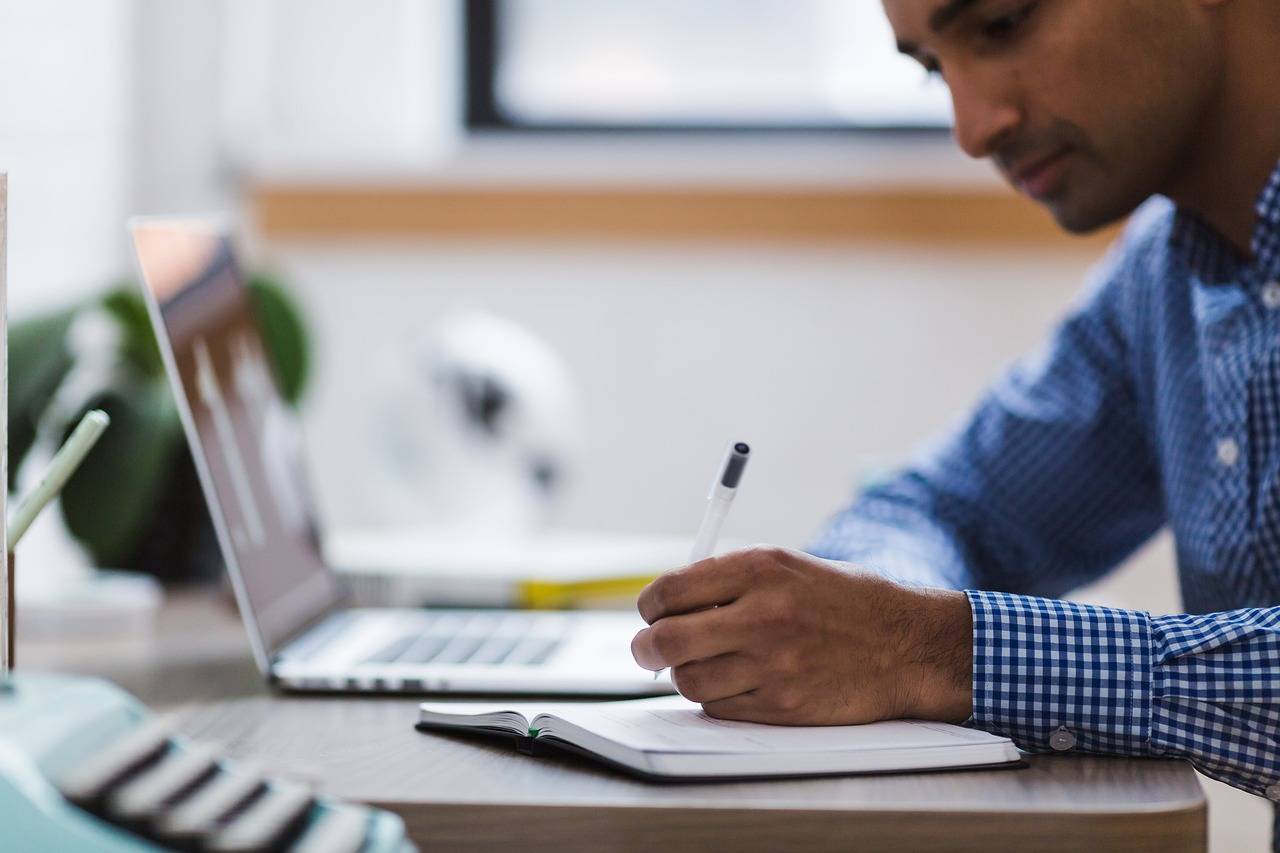 There's a few different ways you can create your customer avatars, but we'll start with these tips:
First, identify the demographic traits. What's the average age, gender, education level and income size you want your avatar to possess? Along those lines, you should also identify the psychographic traits. These include what sort of attitude, lifestyle, values and morals you think your avatar finds important.
You'll also want to come up with a background story for your customer avatar. As we mentioned, Jimmy the Jet is a professional Marketer and Sally the Starter is a small business owner. A one-page description of who your avatar is and what their aspirations can really bring this fictional character to life and help your customers relate to it that much more.
Watch your formatting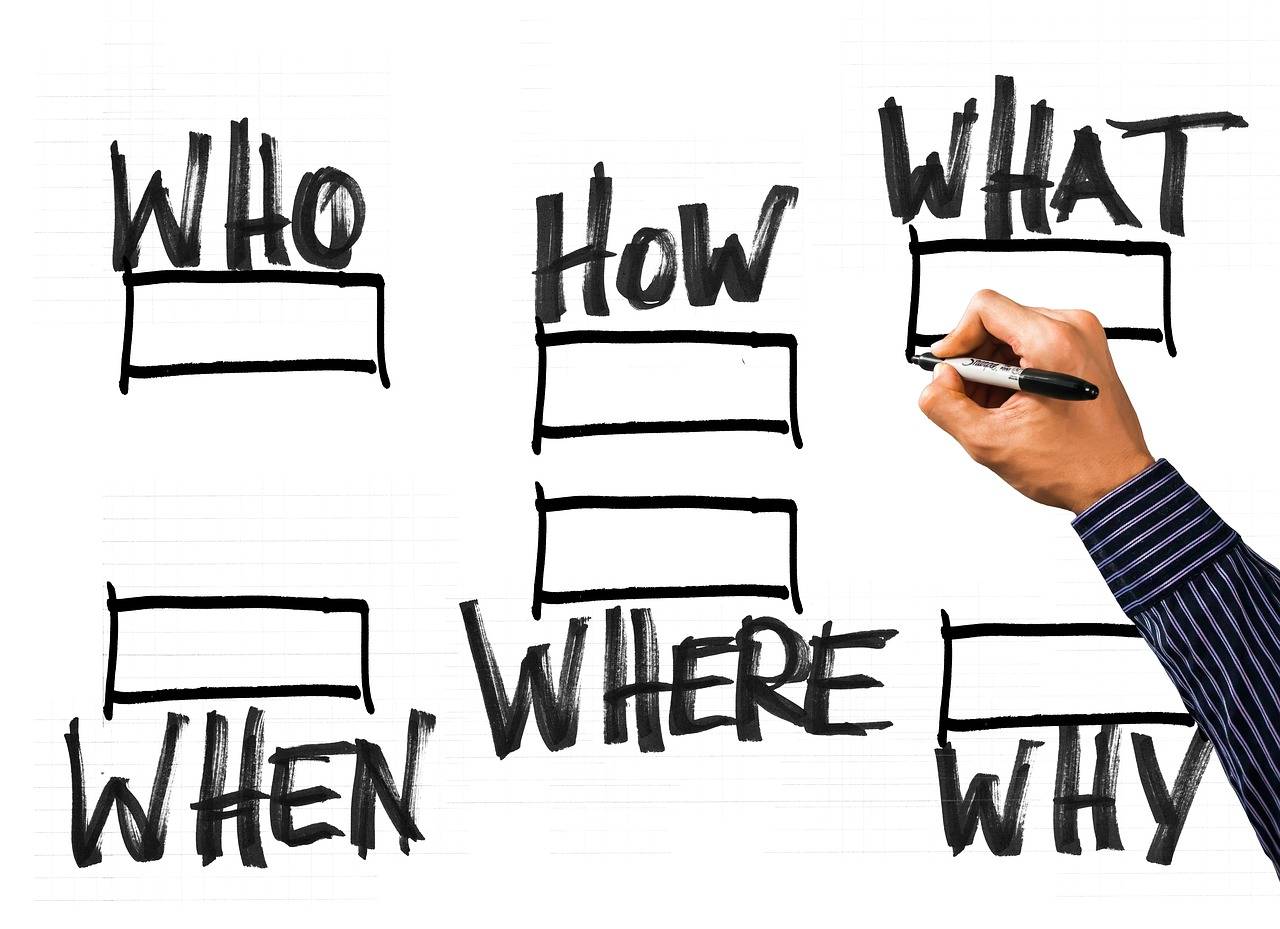 Your blog posts need to be readable, and your photographs easily viewable. A lot of this comes down to formatting. Know when to break for a new paragraph and understand that people viewing your site on mobile might prefer even shorter groups of text due to the smaller screen size. A few other useful tips to keep in mind:
Break things up
Lists, bullet points, photos and links are a great way to break up the monotony of continuous text. They also give readers an easy way to "bookmark" where they are at, allowing them to split your post into easily digestible chunks.
Remember the white space
White space is a popular artistic concept that is useful for more than just museum art pieces. Make sure your blog has the right amount of white space to give your readers eyes a rest.
Use subheadings
You want people to be able to easily jump around in your post. A table of contents is helpful here, as well — perhaps you found the clickable table of contents at the top of this guide useful yourself!
Be Unique!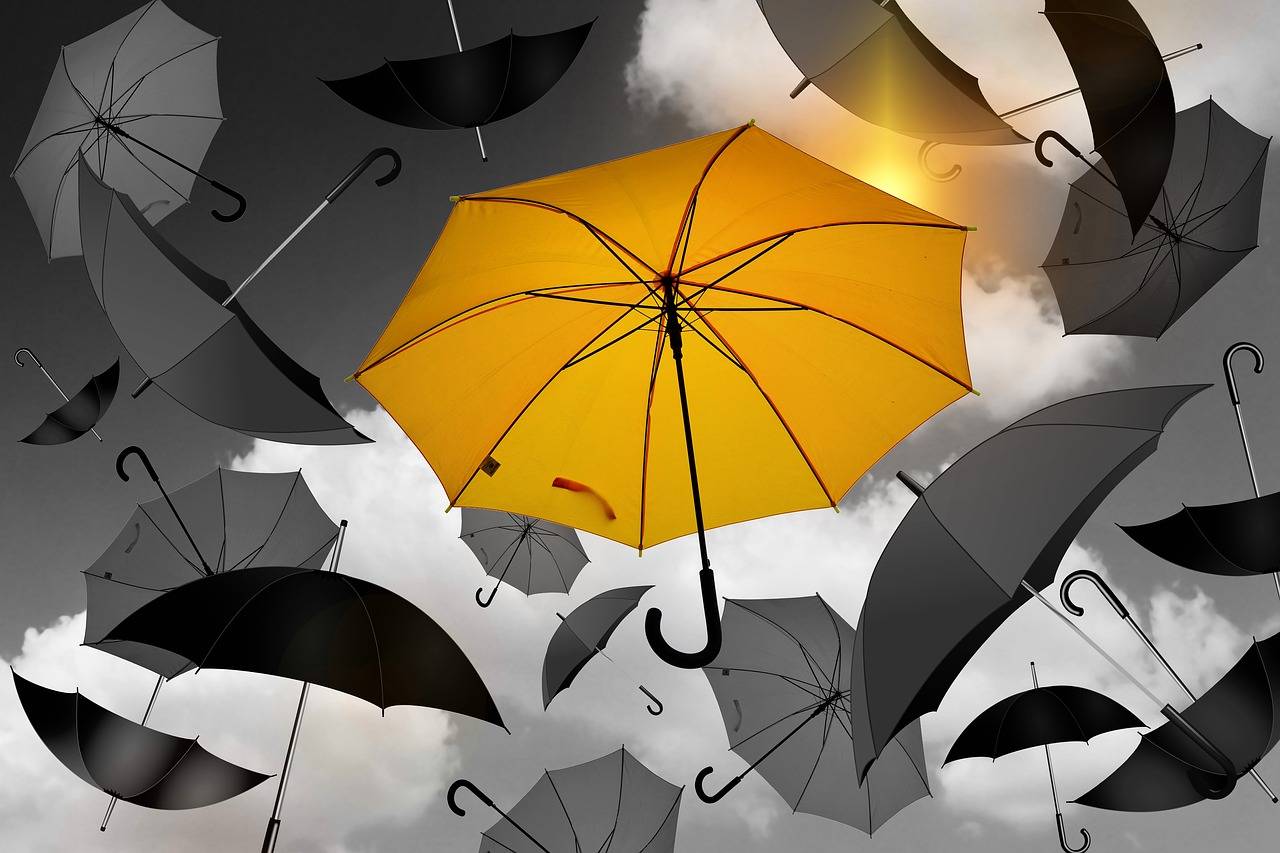 Strive to be one of a kind! If your audience can get the same content elsewhere, then they might just do that. So make sure you share your own unique ideas and perspectives. Everything you post should be recognizably yours.
People want more than just information when they turn to blogs. They want a more personal delivery. So don't be shy about sharing your ideas and thoughts. To return to our travel blog example, don't just recount where you went and what you saw, give people your take on it. Let them know what you learned and what advice you have for anyone making a similar journey. Blogs are a personal form of media, even the most formal of business blogs should still read like a comfortable conversation. Don't be afraid to get creative!
HOW TO GENERATE IDEAS FOR YOUR BLOG
Trending Topics Relevant to Your Audience
You'll need topics that are trending, relevant and captivating. Relevant topics require you to keep your audience at the forefront of your focus. Choose topics that your customers can relate to or are passionately interested in.
A lot of bloggers fall into the trap of choosing boring, mundane topics that nobody cares about. Topics like, "Best Foods" won't compel a reader to be invested in your material. Alternatively, a wonderfully crafted article about how to start a business will fall on deaf ears if your audience isn't full of business-minded individuals.
Great blog topics will solve a problem, offer new information, entertain or inspire your audience. Inspirational blogs are a great way of entertaining your audience while promoting brand awareness.
In an article crafted by Entrepreneur, they discuss how the issue isn't short attention spans. The reason it's hard to get readers interested is because of competition. There's a lot of other people vying for your customers' attention.
Your topic has to be relevant while also being incredible. How do you do this? Find topics people care about by conducting online research. Luckily, you can conduct free marketing research and all you need is a computer.
A Data-Driven Approach to Research

Does that all sound like too much work? We understand you're busy and maybe reading through online discussions isn't a viable option for you. For the time-constrained blogger, BuzzSumo and Google Trends will be your new best friend. These websites do all of the legwork in researching trending topics. On Buzzsumo you can enter your topic idea for immediate feedback on the public interest. They will list out for you how much engagement is being noted on that topic across all of the social media platforms.
Where to Research Trending Topics

You will start off by thinking of a subject you think your audience would like. If your audience is comprised of entrepreneurs you would think of a subject they'd find appealing. For example, you could think to yourself, "My audience would love to make more money…..I wonder if they are interested in bitcoins"
Next, you need to complete some research to see if this is a hot topic. We recommend you visit sites that engage public discussions — Quora and Reddit are two of the best-known and most diverse platforms for user-generated content, and both allow you to hone in on very specific topics and audiences to see what they're talking about. Of course, you may be able to find other forum-based communities specific to your industry with a bit of searching.
Obviously enough, you should look at the customer engagement to see how many people are interested in this topic.Threads that have a high amount of comments and engagement indicate a high level of interest. Topics that are popular and interesting will help generate a buzz about your blog. You can also read through the public discussions to find valuable sources you can use for further research.
Generate an Original Topic

Do you want to do something completely original? Original topics can be a great way for you to introduce new material to your audience. New material is exciting and provides an opportunity to expand our knowledge base. Customers who love to learn will enjoy these original topics.
When generating an original topic you'll still need to keep your audience in mind. Sometimes personal stories or employee/customer stories are a great option to break away from the mold. Still, we've all experienced writers' block before. What do you do when you're feeling stumped?
We suggest you check out these sites:
Using SEO tools can even spark some ideas — try SEM Rush to see what we mean!
We're Here To Help

You can check out the Content Cucumber strategy builder for an even more in-depth and personalized strategy with blog topic ideas. These ideas are specially designed just for you based on the best SEO practices and your target audience.

Still wondering what you should write about? Well, maybe you just need a few more inspirational ideas. Check out this articlewe've created with a list of effective blog topics that will ensure your voice is heard.
PART SEVEN: HIRING A BLOG WRITER
Here at Content Cucumber we have built an amazing team of writers, and we know a thing or two about the challenges, pitfalls, and incredible opportunities that come along with keeping content up to date, and making your company's voice heard. For any business, blogging is an essential component. Your blog functions as a bridge between you and your clients. A way to let the world know how your company is doing, to tell them about new and upcoming projects, and to provide helpful hints, tricks, and insights unique to your company.
Why You Need A Blog Writer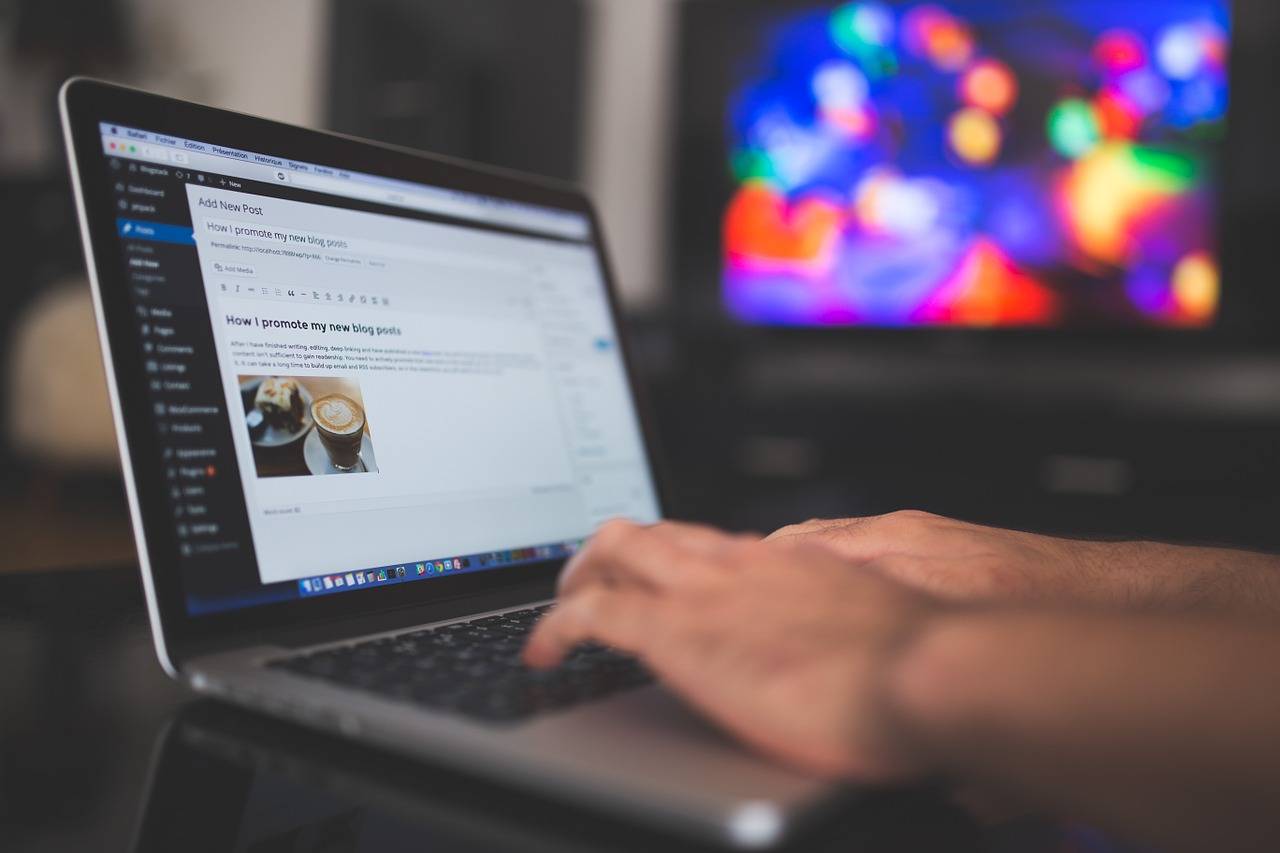 We know keeping up with a blog can be difficult, especially when there are a million other things to do that don't involve sitting down and coming up with ways to flush out your brilliant ideas. But blogging can make you business a success. Blogs help to generate leads, improve your standing in the business world, and can keep your audience interested in your company. Having a blog that is frequently updated can even help you to build brand authority and improve your online presence. That's why you should hire a writer. Content writers can dedicate the time and energy to ensuring your blog stays up to date with new and exciting content, and best of all they can tailor their writing to meet your needs and your company's voice.
Freelancers vs. Blog Writing Companies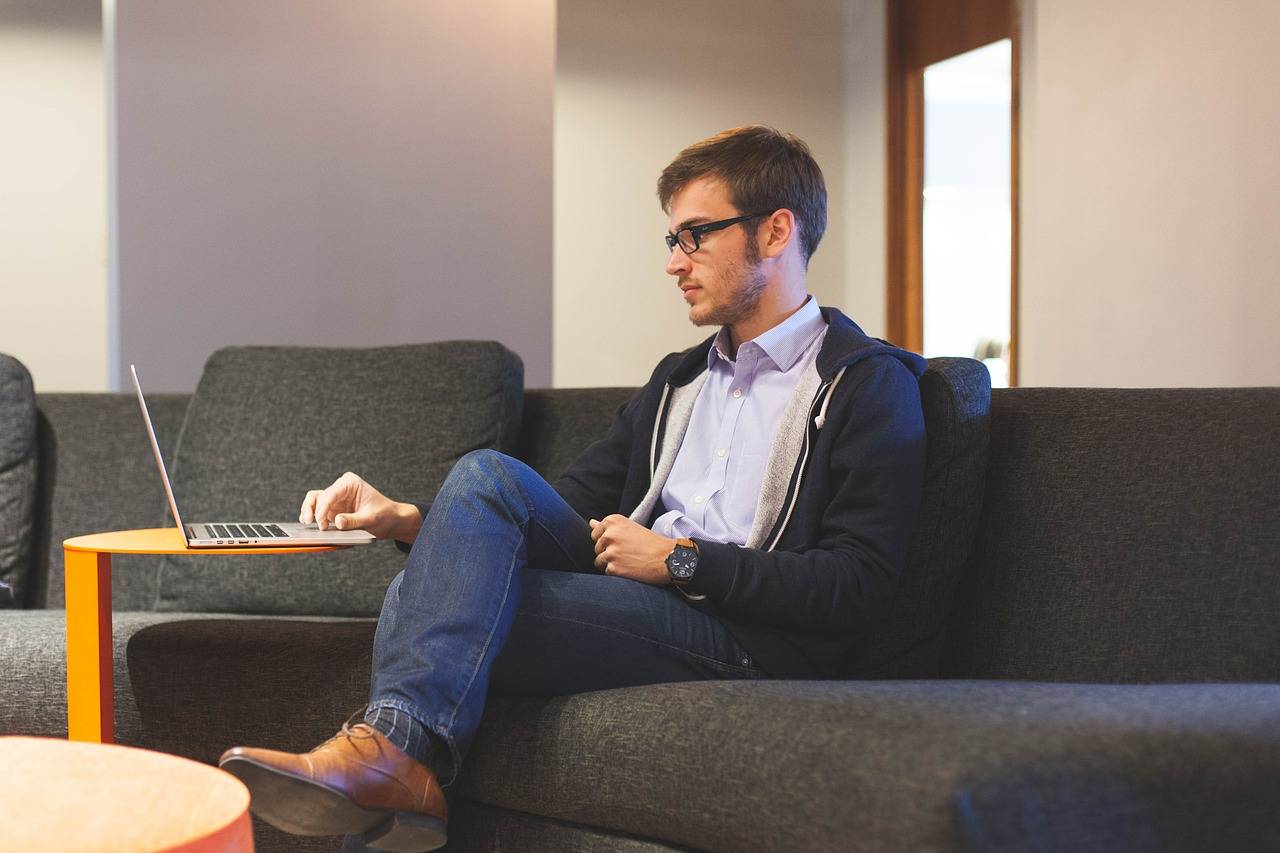 Once you have determined to invest in the content of your blog to help your company thrive and grow, the next step is to find a solution that will work for you. There are essentially two options: Freelancers, or companies. The world of freelancing can be intimidating, and finding an individual with the right criteria whose work is exceptional can be a daunting task. An easier and more reliable solution is to find a company that specializes in blog writing services, and has writers for hire. These companies can provide the stability a freelancer may not be able to provide.

There are a fair number of options for companies that can help with your blogging. Some examples include companies like Upwork or TextBroker, which hire their own freelancers, and organize and manage them as they work on assignments for their various clients. Choosing who you are going to hand over the responsibility of creating content for your company to is a delicate dance.
Personalized Service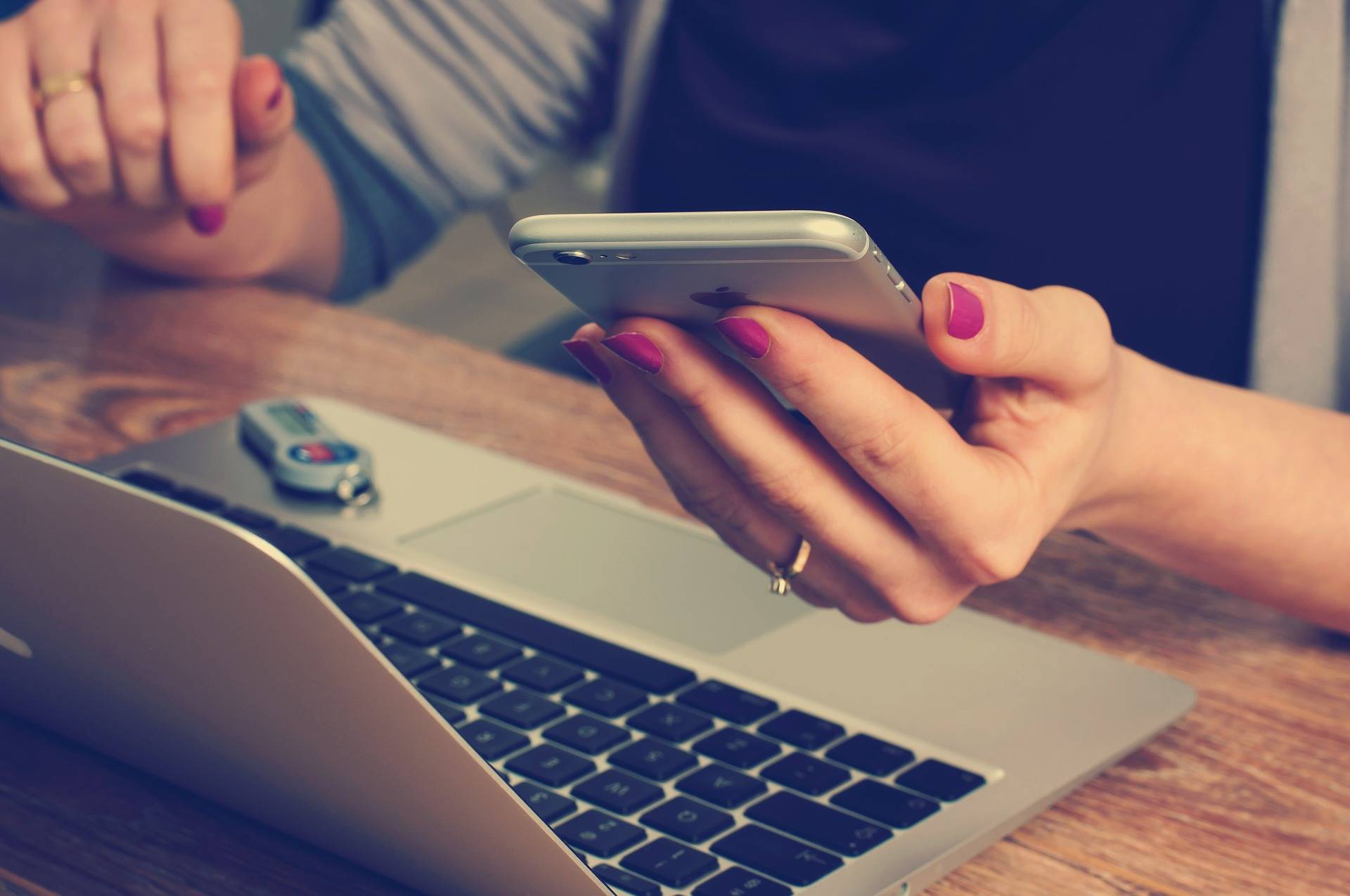 Making sure that the people you put your trust in are in fact trustworthy is important, so don't shy away from finding out what sorts of experiences other people have had with a company you choose or their services. Find information online about how people in a similar line of work, or with similar companies felt about working with a particular group or person. A good content writing company will always make sure that you are satisfied with what they write for you. A great content writing company will always make sure that they are putting in the work to learn about you, build a relationship, and capture the tone of your business. This sort of consistency in tone

For instance, here at Content Cucumber we have dedicated editors for every business we work with. Both our editors and our staff of writers make sure to study who you are, and tailor their writing to best suit your message. We think we're pretty good at it, but don't take our word for it, check out this testimonial, or learn more on our website about how we can help you write a successful blog!